Community Based Alternatives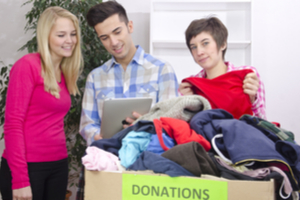 Historically, America's approach to juvenile justice has been based around a slightly modified variation of the model of incarceration used for adult offenders, specifically the use of locked detention facilities to house minors who are accused of criminal offenses or who are adjudicated delinquent in court. However, in recent decades many experts have challenged the effectiveness of juvenile locked facilities and have pointed out that they often lead to increased rates of recidivism and can be physically and psychologically harmful to minors in custody. This has led many state and local authorities to explore and implement community-based alternatives to incarceration that have been effective in reducing recidivism and helping to reintegrate juvenile offenders into their communities.
What are Community-Based Alternatives?
Community-based alternatives are small group homes or other places located near a juvenile offender's family home that provide required services. Home-based alternative services are programs that offer services within a juvenile's home in lieu of incarceration in a locked juvenile detention facility or placement in a foster or group home.
Pre-adjudication Community-Based Alternatives
There are a number of community-based alternatives available to juveniles who are awaiting adjudication. These alternatives are designed to ensure that the minor complies with the terms and conditions of release, does not commit any new offenses and makes all court appearances.
Pre-adjudication alternatives include evening reporting centers that are open in the afternoon after school is out and that remain open until the evening. At these centers, the minor can complete homework, receive instructions, complete community service requirements and even get hot meals. Staff monitor the minor's school attendance and performance and can provide transportation.
Home detention is often used as a pre-adjudication alternative to incarceration. Home detention allows minors to live at home under strict curfews and other restrictions on where they can go during the day. Home detention often involves the use of electronic monitoring devices that can monitor a minor's location at all times and can communicate any curfew or restriction violations.
In some situations, placement in short-term shelter care may be an appropriate alternative to incarceration for a juvenile facing delinquency charges. Short-term shelter care is often appropriate when the minor is not considered to be a danger to the community and could be released but does not have a safe home environment or lacks suitable supervision at home.
Post-Adjudication Community Based Alternatives
If a minor is adjudicated delinquent by the court, there are a number of alternatives to incarceration that promote rehabilitation without the harmful effects associated with long-term juvenile incarceration.
For repeat juvenile offenders or those adjudicated delinquent of serious offenses, multisystemic therapy ("MST") has proven to be effective. MST involves the use of dedicated therapists who are available to the minor and his or her family 24 hours a day. The therapist will make frequent visits to the minor's home, school and other places in the community where the minor is involved. The therapist will work with the minor and his or her family to improve family communication, ensure that the minor associates with positive peer groups and is involved in positive recreational activities. The therapist can also work with the minor to improve school performance. Therapists also focus on helping the minor and the minor's family develop and maintain a support network to ensure that the minor is able to avoid falling back into criminal behavior. Studies have shown that MST can reduce recidivism up to 60% in juvenile offenders.
Another therapy-based alternative to incarceration is Functional Family Therapy ("FFT"). FFT is a short-term, family intervention involving approximately 30 hours of intensive family therapy. The assigned therapist will focus on working with the minor and his or her family to develop and increase family communication skills, parenting skills, and anger and conflict management. The use of FFT with juvenile offenders and their families has been shown to reduce rates of recidivism between 25% and 60%.